South Tuolumne County Ambulance Tax Up For Renewal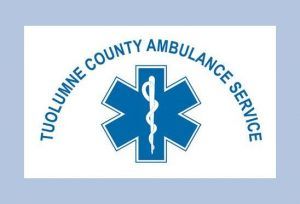 Tuolumne County Ambulance Services

View Photos
Groveland, CA — Residents of southern Tuolumne County will be asked whether to renew, and increase, an assessment tax that would allow for 24/7 ambulance service to continue in the Groveland area.
The ambulance tax has been in place for nearly 30 years, and it is again up for renewal. If approved during the June primary election, Measure L would span the next five years.
Board Chair of the county supervisors, John Gray, is among those very much hoping that it is passed. If not, he indicates the greater Groveland and Pine Mountain Lake region would no longer receive 24/7 coverage. He says, "My strong feeling is that this is something the community really needs. We (Groveland) are not close to a hospital, so we need to get that emergency life support to people as fast as possible."
Breaking it down further, Clarence Teem, Tuolumne County Emergency Services Coordinator, tells Clarke Broadcasting, "Currently with an ambulance stationed 24/7 in Groveland, our average response time for the south county ambulance zone is 13 minutes. If we are not able to staff that 24/7, the next closest ambulance may be coming out of Sonora, and that takes 30 minutes. You're talking about over doubling the response time with a critical patient."
The current assessment for improved parcels is $70, and it would increase to $90 under Measure L. The price hike would be to cover rising costs associated with the service. There has been no organized opposition against the assessment tax to this point. It requires a supermajority approval, which is just over 66-percent of the voters.