Mountain Ranch Man Racks Up More Violent Assault Charges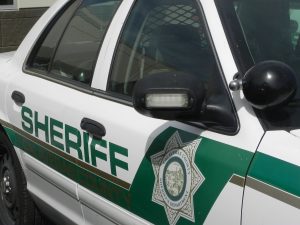 Calaveras County Sheriff

View Photos
San Andreas, CA — An assault on a female in front of children has landed a Mountain Ranch man already wanted on warrants back in jail.
According to Calaveras County Sheriff's spokesperson Sgt. Rachelle Whiting, 22-year-old Rafael Sotoquintero was booked into the county jail yesterday after receiving clearance from behavioral health officials but was initially arrested late Monday night. She recounts that just before 5 p.m. that evening deputies took a report from a 23-year-old female victim with visible injuries who said Sotoquintero had assaulted her. It was also reported that two small children were present during the attack.
Deputies initially responded to a residence in the 6000 block of Swiss Ranch Road to attempt contact with Sotoquintero. While they located the children and reunited them with their mother the suspect was nowhere to be found. However, deputies were called back to the home around 11 p.m. after a report that the suspect was attempting to kill himself.
According to the custody report, Sotoquintero faces six domestic violence felony charges stemming from the incident involving corporal injury to a spouse or cohabitant; forcible assault with a deadly weapon; battery with serious bodily injury; also child cruelty with possible injury. He was also booked for two felony warrants out of San Francisco and San Mateo involving felony forcible assault, including with great bodily injury.