Adventist Health Sonora Responds To Negative Grade From Leapfrog Group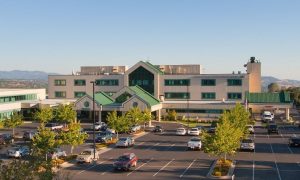 Adventist Health Sonora

View Photos
Sonora, CA — Leaders at Adventist Health Sonora were surprised by the results of a recent report released by a consumer group that analyzes patient safety data.
The hospital voluntarily chose to submit data to the Leapfrog Group, and last week officials were notified about receiving a failing "F" grade for patient safety.
The Leapfrog Group reviews clinical outcome and patient experience information.
Citing that Adventist Health Sonora has received positive recognition in recent years from other healthcare groups, such as The Joint Commission, for performance on key quality issues, Senior Vice President of Patient Care Services, Julie Kline, says the results came as a big surprise. She tells Clarke Broadcasting, "My message to the community is that those of us that run your community hospital are very disappointed with the grade. When we chose to participate in this, voluntarily, we were doing it as a learning experience. We weren't anticipating this learning experience, but we are going to take it, and learn from it. We're going to look at their recommended processes and implement them."
The Leapfrog Group puts out reports twice a year and Adventist Health Sonora plans to submit additional data later this summer, including actions taken in response.
Kline adds, "At the end of the day, we are very motivated and focused. We are looking forward to a significantly higher grade in October, when they next publish. We are too proud of the work we've done to let this stand."
The data analyzed in the report was from between 2014-17.
You can view the report by clicking here.