Calaveras County Sets June Primary Candidates, Measures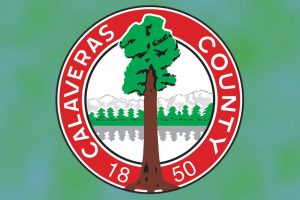 Calaveras County Seal

View Photos
San Andreas, CA – Calaveras County elections officials confirm that the finalized list of local candidates and measures for the June 5 ballot is set.
Local measures wise, Calaveras voters may yea or nay Mark Twain Health Care District's proposed plans for a new management lease with Dignity Health; Angels Camp voters will also have the opportunity to change the City Clerk and Treasurer positions from elected offices to appointed positions. Although there are several citizens' initiatives in the works, including potential recalls of District 1 Supervisor Gary Tofanelli, District 2 Supervisor Jack Garamendi and District 4 Supervisor Dennis Mills, all are still pending.
The local ballot includes a three-way race for Sheriff in what will be the first campaign for incumbent Sheriff Rick DiBasilio, who was appointed in May 2016 by the board of supervisors to fulfill what would have been the second term of Sheriff Gary Kuntz, who passed away shortly after winning reelection in the fall of 2015.
Running against him are Gary Stevens, who currently serves as an investigator for the Amador County District Attorney's Office, and Patrick Garrahan, a police science investigator who run against Kuntz in 2014. Both Stevens and Garrahan were among the sheriff's candidates interviewed by the board ahead of its decision to tap DiBasilio.
Competitive Supervisors' Races
Both supervisors' races also feature multiple candidates. In District 3, which includes the Murphys-Arnold area, incumbent Supervisor Michael Oliveira faces two challengers: Merita Callaway, who he defeated in the last election to win the post; and Ed Langan, a retired businessman.
In District 5, the Jenny Lind area jurisdiction, Supervisor Clyde Clapp, who led a successful 2016 recall effort against Steve Kearney and also won the most votes among those seeking to fulfill the balance of Kearney's term, will be campaigning against three candidates. They are Bruce Giudici, the fiscal director of the nonprofit Amador-Tuolumne Community Action Agency (ATTCA); Benjamin Stopper, a water treatment operator employed by Calaveras County Water District (CCWD); and Gregory Gustafson, a self-employed Valley Springs contractor.
Calaveras County Assessor Leslie Davis will be facing off against Tim Muetterties, owner of a namesake realty company in Arnold. In the balance of the remaining races, six elected county officials are running unopposed. They are District Attorney Barbara Yook and Public Coroner-Administrator Kevin Raggio; County Superintendent of Schools Scott Nanik; Auditor-Controller Rebecca Callen; Treasurer-Tax Collector Barbara Sullivan; and Clerk-Recorder Rebecca Turner.