Burn To Reduce Forest Fuels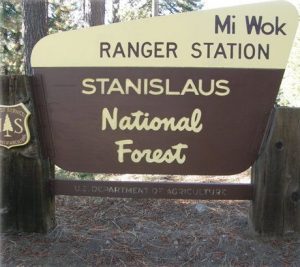 Mi-Wok Ranger Station - Stanislaus National Forest

View Photos
Sonora, CA — Smoke will be visible in the skies above the Mi-Wok Ranger District with over 100 acres to be set ablaze on the Stanislaus National Forest if Mother Nature cooperates.
The prescribed burn area is along Forest Road 3N24, off Italian Bar Road (Forest Road 2N63), south of Deer Creek is slated to begin Monday, Feb. 26 to continue through spring with weather and conditions permitting. The Crandall Underburn will be sectioned off into various size boxes of land, which will be determined by environmental conditions and smoke production, totaling about 140 acres. Those blocks will then be ignited throughout the spring.
The controlled burn will help with reducing forest fuels, while improving firefighting capabilities, and reducing the impacts of large uncontrolled damaging wildland fires. The goal is to create a mosaic pattern of vegetation that maintains fuelbreaks to further reduce the threat of high-intensity wildfire to protect watersheds and wildlife habitat, according to fire officials, who add that, in turn, will enhance public and firefighter safety.