Proposed Pinecrest Charter School Hits Early Hurdle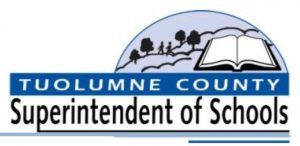 Tuolumne County Superintendent Of Schools Office

View Photos
Sonora, CA — The Tuolumne County Superintendent of Schools Office met with leaders yesterday who hope to open a charter school at the former Pinecrest Elementary campus.
About 10 days ago, members of the Pinecrest School Club, a non-profit public benefit corporation, submitted a petition for a "county-wide benefit charter." Superintendent of Schools Margie Bulkin, and her staff, reviewed the document and returned it to the applicants yesterday without approval. There are different routes to request a charter, and Bulkin says the county-wide benefit avenue must show distinctly that it offers programs that are unique and cannot be provided by current schools in the county.
It is not the end of the road for a possible Pinecrest charter school.  Bulkin says, "The other option moving forward is for the petitioners to approach the district within the boundaries of where they want to operate, which in this case is the Twain Harte School District, to petition for a district charter."
Bulkin acknowledges that the latter is often a more traditional route for charter schools. The former Pinecrest Elementary School opened in 1980 and was closed by the Twain Harte School District in 2012 due to declining enrollment. If eventually approved, the petition notes the applicants hope the charter school will have around 25 students in year one and up to 100 students by the fifth year.