TCSO Seeks Info About Wanted Man In Tuolumne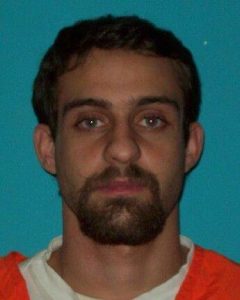 Alexandro Xavier

View Photos
Tuolumne, CA — A man took off running after being pulled over during an early morning traffic stop.
The Tuolumne County Sheriff's Office reports that a black Chevy Tahoe was pulled over early this morning on Yosemite Road near the Hershey Road West intersection in Tuolumne. There were three people in the vehicle, and one of which, 25-year-old Alexandro Xavier, ran from a passenger seat. Xavier has multiple arrest warrants out of the central valley and Tuolumne County. They are related to a traffic violation, drug charges and a weapon charge.
The driver of the SUV, 29-year-old Clay Aho, was arrested for possession of a concealed and loaded un-registered pistol, and possession of methamphetamine. The third person inside, an unidentified woman, was released from the scene without any charges.
Anyone who sees Xavier should contact the Tuolumne County Sheriff's Office at 533-5815. He is 5'7" and 135 pounds. He was last seen wearing a light colored Carhartt jacket with a dark colored shirt underneath. (His beard is fuller than what is pictured)