Another New OES Director For Calaveras To Take The Helm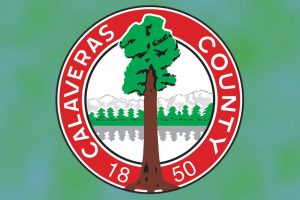 Calaveras County Seal

View Photos
San Andreas, CA — Beginning next Tuesday Calaveras County will have a new Office of Emergency Services Director reporting for duty.
After recently accepting the resignation of departing OES Director Will Downs, who returned to his former home in New Mexico for personal reasons, CAO Tim Lutz shares that the county decided to hire Michelle Patterson, who for the past five years has worked as a Public Health Emergency Preparedness (PHEP) program supervisor for El Dorado County, which interfaces with OES.
As reported here, when Downs came onboard last October, he filled a newly re-designated position that had been vacant for nearly a decade due to budget constraints and the shuffling of OES responsibilities from county administration to the auspices of the sheriff's office.
Lutz confides, "Fortunately when we did our recruitment for Will we had a really good list of candidates. We reached out to the other top candidate from the list. Fortunately for us, she was still available and still interested — and much closer." He adds that her skills set is very much in keeping with what the county needs and was seeking and that her beginning base salary will be $98,530, not including her benefits package, which is still being finalized.
Among Patterson's responsibilities while supervising El Dorado's OES program were managing multiple grant funding streams along with developing and maintaining emergency preparedness training programs and exercises, all-hazards responses, and plan continuity. She also is seasoned in providing public health, medical, mass care and shelter functions leadership during emergency response and preparedness efforts at levels ranging from local to national. Ahead of her work in El Dorado County she served as a San Mateo County Health Planner.
In addition to attending the FEMA National Emergency Management Advanced Academy in San Diego, Patterson's educational background includes a Masters in Public Health, Community Health Services: Health Education and Emergency Management from University of California, Los Angeles; and a Bachelor of Arts in Psychology from San Francisco State University.