CA Ballot Measure Would Ban Several Substances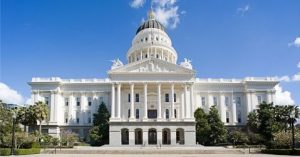 California State Capitol

View Photos
Sonora, CA — California voters may be asked in November whether to ban substances like fluoride, chlorine and genetically modified organisms.
The California Secretary of State's office announces that the entitled "California Clean Environment Initiative" has been reviewed and proponents can now begin gathering the 365,000 signatures needed to get it on the ballot.  It would regulate various substances and practices related to agriculture, consumer products and health.
Of note, it would prohibit certain substances from being included in vaccine shots, and eliminate the current vaccination requirements for school children and caregivers. The ballot measure proponent, Cheriel Jensen, argues that she believes the substances targeted can lead to autism, Parkinson's Disease and cancer. However, it is a claim that is often questioned or disputed by many leading health organizations.  California eliminated the "personal belief exemption" for children entering school following a 2014 measles epidemic in Disneyland.  The move has resulted in some parents choosing to home school.
Related to GMO, California voters struck down a ballot measure in 2012 requiring foods with genetically modified organisms be labeled so. Since that time, six counties in the state have placed a ban on growing crops via genetically modified engineering.
Proponents have until August 6 to collect the signatures.