Safe Fish Eating Advisory Issued For Lake Don Pedro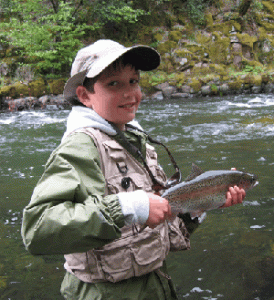 Boy fishing

View Photos
Tuolumne County, CA – Today the state issued a safe eating advisory for Don Pedro Lake in Tuolumne County regarding five species of fish.
The new advice is for black bass species, Channel Catfish, Common Carp, Sacramento Sucker, and sunfish species. The California Environmental Protection Agency's Office of Environmental Health Hazard Assessment (OEHHA) developed the recommendations based on the levels of mercury and polychlorinated biphenyls (PCBs) found in fish caught from the lake.
"Many fish have nutrients that may reduce the risk of heart disease and are an excellent source of protein," said Dr. Lauren Zeise, director of OEHHA. "By following our guidelines for fish caught at Don Pedro Lake, people can safely eat fish low in chemical contaminants and enjoy the well-known health benefits of fish consumption."
Agency officials state that mercury is a naturally occurring metal that is released into the environment from mining and burning coal. PCBs are industrial chemicals that can cause health problems like cancer. They were banned in the late 1970s but through spills, leaks or improper storage can still be found in the environment. The chemicals accumulate in the skin, fat, and some internal organs of fish, according to agency officials, who recommended eating the fish with no skin.
OEHHA offered these guidelines for safely eating fish from Don Pedro Lake:
Women ages 18-45 and children ages 1-17 should not eat black bass species or Sacramento Sucker. They may safely eat a maximum of one serving per week of Channel Catfish or Common Carp or sunfish species.
Women ages 46 and older and men ages 18 and older may safely eat a maximum of three servings per week of Channel Catfish or Common Carp, or two servings per week of sunfish species, or one serving per week of black bass species or Sacramento Sucker. One serving is an eight-ounce fish fillet, measured prior to cooking, which is roughly the size and thickness of your hand.
*Children should be given smaller servings.
Don Pedro Lake is one of 90 waterways that have been issued advisories across the state. For consumption advice statewide including lakes, rivers, bays, reservoirs, and the California coast, click here.