Brown Appoints New Leader For CHP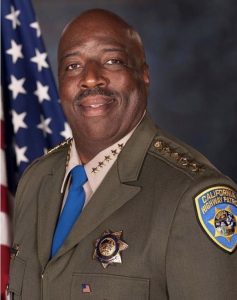 Warren Stanley

View Photos
Sacramento, CA — Governor Jerry Brown's pick to lead the California Highway Patrol is a native of the central valley.
Warren Stanley has been appointed commissioner of the CHP, where he has served as acting commissioner since 2017. Stanley, 56, grew up in the community of Dos Palos in Merced County. He has served in several positions with the CHP since 1982, including protective services detail, field training officer, lieutenant of the border division investigative services unit, and the commander of the CHP Academy.
Stanley says, "I am extremely honored and proud to accept this appointment and serve as your Commissioner. I vow to continue the CHP's long and distinguished legacy of providing Safety, Service, and Security to the people of California and lead a Department committed to earning the public's trust every day,"
The appointment requires confirmation from the Senate and the compensation is just over $258,000.
Stanley will replace former head of the CHP, Joe Farrow. The pick is also historical, as the CHP notes that Stanley is the first African American in its history to hold the rank of commissioner.