Opinions Needed On Forest Grant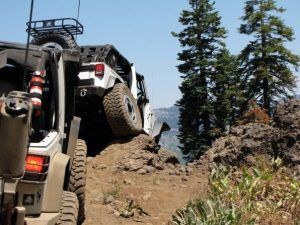 OHV-Off-Road

View Photos
Sonora, CA — All off-road vehicle enthusiasts are being asked to participate in grant efforts being submitted by the Stanislaus National Forest.
To get feedback, forest officials are hosting a public meeting on Feb. 20 from 4 p.m. to 7 p.m. at the Forest Supervisor's office located at 19777 Greenley Road in Sonora. Preliminary applications are being developed for the Off-Highway Motor Vehicle Recreation (OHMVR) Division 2018/ 2019 grant cycle, which will include route/ trail maintenance and repair, law enforcement activities across the districts and OHV education programs.
Past grants have paid for more than 1,693 miles of trails to be cleared of downed trees, law enforcement patrols on 756 miles of surface roads, the printing of free Motor Vehicle Use Maps, along with other education, planning, development and restoration activities.
For those that cannot make the meeting, electronic comments can be emailed to Miguel Macias at mmacias@fs.fed.us and cc'ing the OHMVR Division at ohvinfo@parks.ca.gov. Written comments on the applications can be mailed to Miguel Macias, c/o Public Services, Stanislaus National Forest, 19777 Greenley Road, Sonora, CA 95370
The public can view the completed preliminary grant applications submitted by the forest between March 6 and April 2. For more details regarding the grants, click here.