Urquhart Retiring After 41 Years In Education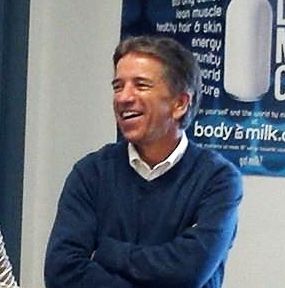 Dave Urquhart

View Photos
Groveland, CA — A longtime local educator will retire at the end of June, and a transition plan is already in place for his leadership role in the Big Oak Flat-Groveland Unified School District.
Superintendent Dave Urquhart tells Clarke Broadcasting, "This is my 41st year in education in the county… I've enjoyed every bit of it…but I think it is time to retire."
Urquhart began his career at Sonora High School, later moved to Jamestown School, spent 27 years at Summerville High School (where he was principal), and the final six years as the superintendent of the Big Oak Flat-Groveland Unified School District.
In recent years Urquhart has been serving in a part-time superintendent role. He says, "The board and I worked out a transition plan where Wynette Hilton, who is the principal at Tenaya Elementary, will take over the reins of superintendent, in a dual role, also serving a principal. She is well experienced, has great connections in Groveland, and does a fantastic job as the principal right now. The school board is very excited about the transition and is very happy with the person that will take over."
As for his decision to step down, he says it has been great working all across the county and getting to know so many people, either as students, or in other capacities. He concludes, "While I've really enjoyed every moment of it…I'm looking forward to not having a schedule  to go by…I think that's part of it…and I just think it is time for the next person to step in and take over."
While it is a shift for Hilton at Tenaya Elementary, Tioga and Don Pedro High Schools, also in the Big Oak Flat-Groveland Unified district, will continue to have Principal-Teachers next year, Don Pedro being Rob Egger and Tioga being Ryan Dutton.