State Sexual Harassment Payouts Total Over $25 Million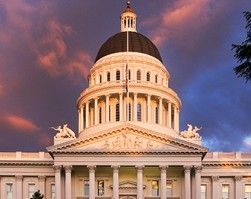 Capitol

View Photos
Sacramento, CA – A new investigative report that followed the money found that California has paid more than $25 million in the past three fiscal years to settle sexual harassment claims and taxpayers footed most of the cost.
The Associated Press says the details came to light after an investigation by the Sacramento Bee newspaper, which detailed that the claims were against the state and public universities. The report identified that there were 92 sexual harassment settlements involving 24 state agencies and 10 university campuses during the three year period ending in June of last year.
The amount of the payoffs ranged from $500 for a prison inmate to $10 million paid by the Department of Corrections and Rehabilitation to four wards at a state youth correctional facility in 2016.  That claim surrounded a male staff counselor that the young men accused of coercing them into sex acts.
The report notes that the state does not officially track the costs of sexual harassment cases so it is unclear how that multi-million dollar figure compares over time.