Stolen Street Signs Require Public's Help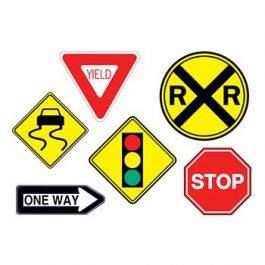 Road Signs

View Photos
Sonora, CA – Several stolen stops signs made for dangerous conditions at a Sonora intersection over the weekend.
Several of the signs including a temporary replacement placard were taken from the four-way stop at Hope Lane and Lyons Street sometime this weekend. Each sign cost anywhere from $250 to $300, according to Sonora Police Sgt. Glen Roberts, who details the total cost hiked the offense up to felony grand theft. Sgt. Roberts indicates that is not his biggest worry, stating, "It's very dangerous if people do not stop. We've had several accidents there in the past."
All of the signs have been replaced but Sgt. Roberts warns drivers to use caution in that area. He gives this stern advice to the individuals stealing the signs, "We're dealing with people's lives…People taking the signs, I would say, are very irresponsible and don't care for the safety of the public. I've seen signs before in college dorms and apartments. What they need to remember if they steal a sign and someone gets in an accident and gets killed, it's on them."
Under California law the person can face not more than six month in jail and a fine of not less than $5,000.00 or more than $10,000.00. Anyone with tips or leads related to the incident is asked to call police at 209-532-8141.