Man Arrested With Gun In Hand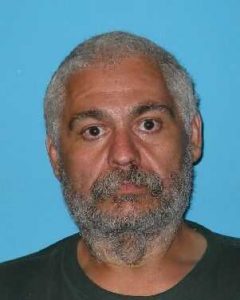 Robert Howard

View Photos
Sonora, CA — A man was spotted armed with a handgun in front of his Sonora home.
Initially, deputies were responding to speak with a man on Mechanical Drive that had called in a report of a suspicious vehicle on his property. As deputies pulled up to the home, they saw Robert Howard standing in the roadway and noticed he had something in his right hand. As they got closer, the item came into view and it was a handgun. While exiting the patrol car deputies ordered Howard to set the firearm on the ground and step away from it. Howard admitted that the silver Taurus 9mm handgun was his and that he has had it for years. Deputies retrieved the gun and noted that there was a loaded magazine and one round in the chamber.
A records check confirmed Howard is a convicted felon. Howard was arrested for being a prohibited person in possession of ammunition and felon in possession of a firearm. His bail was set at $10,000. No information regarding why Howard was carrying the gun has been released.