Christmas Arson And Child Cruelty Arrest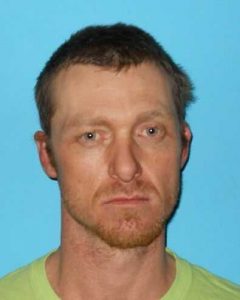 Anthony Davis

View Photos
Columbia, CA — A man was found hiding with a child outside in frigid temperatures with only a thin blanket to warm them after allegedly setting fire to clothing at a home in Columbia on Christmas Day.
Tuolumne County Sheriff's Deputies were initially called to a home in the 22000 block of Four Wheel Drive for a domestic incident that allegedly involved 33-year-old Anthony Davis torching a woman's clothes while children were present. As deputies drove up to the house they discovered a pile of burned clothing in the front yard, along with garbage that included old diapers around the home. Inside the house, deputies found exposed live electrical wires, several knives, garbage and debris scattered throughout the home, including the children's room. Further investigation uncovered that Davis had allegedly hit the woman in the leg with a rock and poured soda and oil on her before torching her clothes and taking off.
A search of the area located Davis hiding on a nearby on a hillside along with a child underneath a thin blanket in 30 degree weather, according to sheriff's officials. Davis was taken into custody for arson, battery, violating a domestic violence order and willful cruelty to a child. He had two local warrants on him dealing with using a false ID and charges stemming from a hit and run.  Davis also had a restraining order against him for a previous domestic violence case.