Brown Grants Local Pardons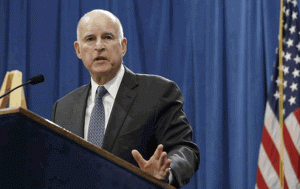 Governor Jerry Brown

View Photos
Calaveras County, CA — Governor Jerry Brown issued 132 pardons shortly before Christmas and two were related to cases in the Mother Lode.
In 1999, Steven Daniel Denison was sentenced in Calaveras County for driving under the influence with prior specific convictions. He served one year in jail and two years and eight months on probation. Denison was eventually discharged in June of 2002. Since that time, the Governor's Office reports that he exhibited good moral character and is active holding bible study groups with jail inmates. Denison was granted a full and unconditional pardon.
In addition, Rebecca Sarah Collins has received a pardon for crimes committed in 1992 in Mariposa County, including perjury, grand theft and committing fraud to obtain public aid. She failed to report income she received while on public assistance. She served three years of probation and was discharged in 1995 after completing her sentence. The Governor's office notes that Collins is now a local leader for an organization helping girls and teaches Sunday school at her local church.