Record Low Unemployment In The State And Country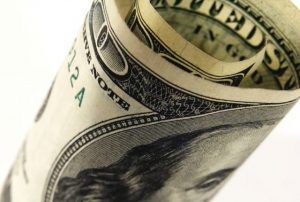 Money

View Photos
Sacramento, CA — Unemployment rates dropped in 20 states across the country and marked record lows in California, Alabama,  Hawaii, Mississippi and Texas in November.
California's unemployment rate fell to 4.6 percent in November from 4.9 percent in October and 5.3 percent in November 2016. The state Employment Development Department reported Friday that it is the lowest number in data dating back to the beginning of 1976.
The Mother Lode is following that downward trend. Tuolumne County's rate dropped from 4.6 percent in October to 4.3 percent last month.  Calaveras County's rate fell from 4.2-percent to 3.8 percent in November.
Industry sectors with the most gains included educational and health services posting the largest jobs increase of 16,700 jobs, followed by leisure and hospitality, up 15,400 jobs, and professional and business services, up 13,700 jobs. Two industry sectors reported job declines over the month, down a total of 8,200 jobs. Information posted the biggest drop over the month, down 4,200 jobs, followed by trade, transportation and utilities with a decrease of 4,000 jobs.
The U.S. unemployment rate was unchanged at 4.1 percent. The Labor Department's state unemployment report showed that in the past 12 months, 27 states have added payroll jobs. Texas had the most growth with 330,600 jobs. California was second with 288,300. Job totals have also essentially been unchanged in 23 other states.
The state with the lowest unemployment rate was Hawaii at 2 percent. It was below 2.7 percent in Nebraska, New Hampshire and North Dakota. In total, 17 states have unemployment rates below the national average.