CAL Recycle Awards Tuolumne County Over $146,000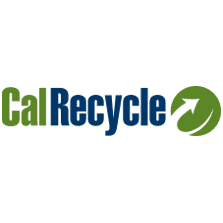 CalRecycle

View Photos
Sonora, CA — The state has awarded Tuolumne County a $146,075 grant so that recycled tires will be utilized for roadway chip sealing.
It was one of 35 grants announced this morning by the state agency CalRecycle. The grants support projects that use recycled waste tires for resurfacing in place of conventional construction materials.   Rubberized chip seal is used on low traffic roadways. It is applied to existing pavement and followed by a layer of aggregate chips. It is estimated to use approximately 500 waste tires per lane mile.
CalRecycle spokesperson Heather Jones says the state generates around 45 million waste tires each year. She adds, "Waste tires are a really good application for road surfaces. It is a safe surface, provides really good traction, and it is pretty cost effective.
Tuolumne is the only county in the Mother Lode receiving the state grant funding announced today. A total of $6.2-million was awarded statewide.