Deputies Patrolling For Mail Thieves Find Alleged Drug Dealer Instead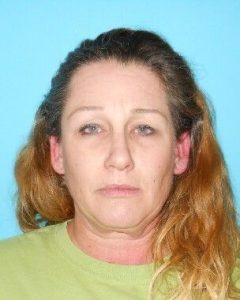 Renee Rivera TCSO Booking Photo

View Photos
Sonora, CA — A sheriff's patrol giving extra scrutiny to a Soulsbyville neighborhood reportedly hit by mail thievery wound up making a drugs for sale arrest last night.
According to Tuolumne County Sheriff's spokesperson Sgt. Andrea Benson, a deputy making the rounds of Willow Springs Park observed a white van and a KIA passenger vehicle parked at the clubhouse, which was closed at the time although lights were on inside.
Concerned a burglary might have been taking place, he pulled into the parking lot where he noticed a man sitting in the KIA while a woman, later identified as 47-year-old Renee Rivera, talked with two people at the van. The deputy, while speaking with the occupants of both vehicles, learned that Rivera's friend, who was hired to clean the clubhouse had permission to be onsite.
After a records check of Rivera and her male passenger turned up information indicating he was on parole for burglary, a search of the KIA was conducted during which drug paraphernalia was found. Subsequently, deputies located 6.6 grams of methamphetamine in Rivera's purse and drug paraphernalia hidden on her person and she was transported to the Tuolumne County Jail. She now faces charges of possession of a controlled substance as well as for sale and possession of drug paraphernalia.