Halloween Trick-or-treat Tips, Events, Awareness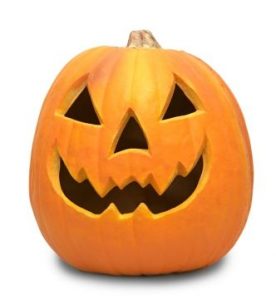 Jack-o-lantern

View Photos
Sonora, CA – While the weekend hosted most of the Mother Lode's All Hallows-related events, law officials are emphasizing awareness for Halloween Night, come Tuesday.
"We have areas on Greenley Road as well as on Meyers Hill off of Lyons Bald Mountain Road where there tends to be more trick-or treaters than other places," states Acting Sonora Police Chief Turu VanderWiel. "We would definitely ask people to plan ahead and drive slow. Be aware there are going to be treat-or-treaters out there even though it is going to be during the week."
He further suggests, "When [trick-or-treaters] are out there and/or designing their costumes, either put something reflective or some sort of electronic lighting on it and/or carry a flashlight with you. Always be aware of your surroundings because it is dark – a lot of costumes are dark – and we want to make sure everyone is seen out there."
More Tips From Tuolumne Sheriff's Office
The Tuolumne County Sheriff's Office alerts motorists as well as kids in the hunt for candy to be extra cautious to avoid vehicle versus pedestrian collisions, further stressing that all walkers should cross at crosswalks wherever they are available and make eye contact with the driver first — before crossing. They also point out that extra care is necessary while walking past or using driveways.
To avoid trips and falls, officials recommend ensuring that costumes and shoes actually fit; also consider wearing non-toxic makeup rather than a mask that might hinder sight. For safety's sake, costume accessories and props like swords should be soft and flexible — without sharp points or edges. Other tips include reminders that younger children need adult supervision when out knocking on doors — and older kids should always walk and remain with a group. Too, trick-or-treaters should only approach homes that are lit and enter only the ones where they know the occupants. Likewise, residents in neighborhoods popular with trick-or-treaters who are not planning on handing out treats should turn off their exterior lights or plan on hearing a lot of door knocks.
Once the kids are home with their sacks or pails, parents or guardians should check the candy hauls – making sure edible treats are all tightly factory-wrapped — before letting them dig in to it.
Halloween Events Still Lurking…
Along with trick-or-treating activities at least a couple Halloween events are still in the wings. The free and open to the public Halloween Parade in downtown Tuolumne is happening Tuesday from 4:30 to 6 p.m. In fact, the lineup will commence right at 4:30 in front of Memorial Hall.
For those who have not yet been to the "Realms of Darkness" 4-H Haunted House in Sonora's Red Barn (730 S. Washington St.), tonight and Halloween Night from 7 to 9:30 p.m. will be the last chances to venture in, if you dare. The $10/person at-the-door admission, cash only, benefits 4-H programs. Staged by 4-H teens in the dark, the attraction is not recommended for young children.