McClintock Speaks Out On Defense Spending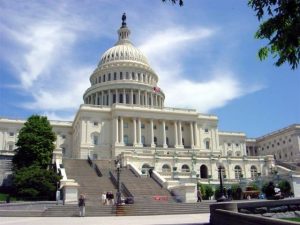 US Capitol

View Photos
Washington D.C. — The National Defense Authorization Act (NDAA) passed by the House of Representatives, but did not gain the support of local Congressman Tom McClintock. The $696 billion defense policy bill would exceed the president's $603 billion defense budget request and also exceeds the $549 billion cap on defense spending set under the 2011 Budget Control Act by about $72 billion. For the bill to be implemented lawmakers also need to increase or repeal those budget caps. The house passed the legislation 344-81 on July 14 with Congressman McClintock one of eight republicans who voted against the bill, 117 Democrats voted for the bill.
McClintock offered an amendment to remove the prohibition on Base Realignment and Closure (BRAC) reviews stating, "We seem to care HOW MUCH money is being spent, but not HOW it is being spent. That is a catastrophic failure of Congressional oversight." In his newest blog McClintock spoke in favor on his amendment noting the Pentagon should be allowed to continue BRAC reviews citing, "In recent years, the Pentagon has warned that its infrastructure is 22 percent bigger than necessary." He continues, "Just last month, Secretary Mattis urged resumption of BRAC. He believes it will save $2 billion a year – 20 billion over ten years."
Congressman McClintock's full comments are in his new blog "Natl Defense Act" here.