TCTC Prepares For Influx Of New SB 1 Revenue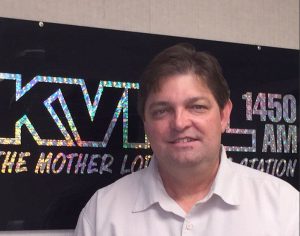 Tuolumne County Transportation Council's Executive Director Darin Grossi

View Photos
Sonora, CA — The Tuolumne County Transportation Council has put together a list of priority projects it would like to complete in the coming years now that $6.9-million in additional revenue is anticipated with the passage of Senate Bill 1.
Many impacts of SB 1, including the 12-cent gas tax increase and 20-cent diesel tax increase, will take effect in the Fall.
Explaining some of the aspects of the transportation program, relating to local roads, TCTC Executive Director Darin Grossi says, "SB 1 is getting a lot of paybacks from the state's general fund, so there is an infusion of cash early on in the state transportation improvement program, as well as fixing some problems with the existing gas tax…and of course there will be new (gas) taxes beginning in November. With all that, we expect to get up to $6.9-million in available new funds to spend on the state highway system in Tuolumne County, so we are excited about that."
The TCTC Board discussed its top spending priorities at this week's meeting. A $13-million project planned for the Jamestown area  is near the top of list, and is advancing forward with the passage of SB 1. It includes widening Highway 108/49 from Sierra Motors to just west of Jamestown's Main Street. It includes widening the highway to five lanes, putting in curbs, adding sidewalks and installing crosswalks at the traffic signals. The project will take an estimated 5-10 years to plan and complete.
Another priority project will be improving Mono Way between Peaceful Oak Road and the traffic light near Via Este. Plans include rehabbing the road, putting in shoulders, and a left turn pocket. Construction should occur around 2021.
Grossi also adds that funding was secured, prior to SB 1, for the long planned addition of an eastbound Highway 108 on ramp and westbound off ramp in Standard. Construction is scheduled for summer of 2018.
The TCTC allocation from SB 1 is in addition to funding that Tuolumne County will directly receive, which Community Resources Agency Director David Gonzalves estimated this past April will be around $3.5-million. The City of Sonora, which has a smaller population and road system, is expected to receive additional money in the tens-of-thousands-of-dollars-range, city officials have stated.