Twain Harte Teen Athlete To Compete In Finland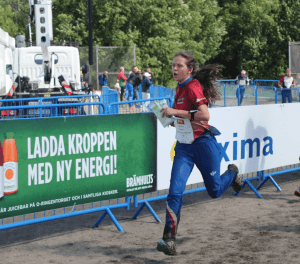 Katie Petersen, Orienteering Athlete

View Photos
Sonora, CA – In just a few weeks a local teen athlete will internationally compete as part of a six-person US team in a little-known sport arguably bearing a bit of a semblance to "The Amazing Race."
Recently named to the 2017 US Junior World Orienteering Championship (JWOC) team, Katie Petersen, 17, of Twain Harte will be competing in events that will be held July 9-16 in Tampere, Finland.
Hailing form a family of orienteers that include her twin sister Sarah and her parents, who met while competing, Katie has been orienteering since she was a toddler. A member of the Bay Area Orienteering Club (BAOC) she has competed nationally and internationally already. She is a graduate of Summerville High where she also played varsity tennis.
Orienteering is described as a sport involving navigation and speed with roots as a military training exercise dating back to Sweden in the 1800s that spread to the US in the 1960s. Competitors, using a map and compass but no GPS, must find their way through multi-terrain locations where they seek and subsequently check in at electronic controls placed in advance. The fastest competitor who successfully finds all the controls in the correct order and returns to the finish first wins.
Orienteering USA is the sport's national governing body. Founded in 1971 and comprised of 60 regional clubs, it reports nearly 800 local and national meets involving over 50,000 orienteering entries each year across the US.