Calaveras Supes Hash Out Commercial Cannabis Regulation Alternatives Vs. A Ban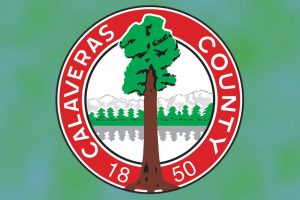 Calaveras County Seal

View Photos
San Andreas, CA – Following a four-plus-hour cannabis cultivation public work session chiefly devoted to ban-related discussions last week the Calaveras supervisors are hearing about alternatives today.
The meeting, which is just underway, is being hosted in the supervisors chambers (891 Mountain Ranch Road). Ahead of it, Clarke Broadcasting talked with Board Chair and District 3 Supervisor Michael Oliveira, who expressed a need for patience and thorough discussion of all the surrounding issues.
Most concerning of these, he points out, is the need to be able to sufficiently cover public safety costs, whether a ban or regulation is eventually enacted. "I see some reasoning with the board right now and that is why we are including this informational session…to get all sides of that issue and give us a [final] direction of where we want to go."
Expressing empathy for residents living in close proximity to grows, Oliveira also points to zoning and environmental concerns that also need to be completely mitigated, one way or another.
A Ban Without Funding = Disaster
One thing for certain he says, "If a total ban is enacted the way it is drafted we are just welcoming more crime into our county…The easy answer would be ban it all and get rid of it but that fosters the criminal element and underground. Then we still have crime, noncompliance, nuisance and threats – and how to deal with that without funding."
Continuing, he adds, "No matter which way this goes…we have to have a revenue stream to sustain the enforcement of it, not just immediately but in the future years — and I do not know where that money [would be] coming from right now."
Oliveira's tone reflects a hint of frustration when asked about vocal ban proponent District 4 Supervisor Dennis Mills' publicly articulated approaches. These hint at possibly available federal funding and getting a better grip on enforcement and other county costs – then choosing ban enforcement as a top priority, possibly impacting many other key county program needs.
Seeking Some Middle Ground?
The board chair says today's discussion is integral to coming up with an optimal solution. "I think when I hear those alternatives that will give me some more information to base my position – and I have a pretty good idea of what it is now but…I want to hear all sides of the information and all sides of the story before I set in motion what is going to affect this county."
At this point, at least in District 3, Oliveira says it almost appears to be too close to call whether the majority of his constituents would prefer a total ban with a funding source or a regulated ban that meets all criteria, although as a whole they leaned away from supporting the state's Prop 64 last fall. He confides that he is leaning towards presenting the decision to the county in the form of a public vote.
Currently a draft ban prepared by county staff at the direction of a three-supervisor bloc majority sits on the table as an Environmental Impact Report (EIR) goes through the required 45-day public comment period. To review both, click here.
Proposed Ban On The Table
Asked if his colleagues might attempt to enact a vote today, Oliveira shrugs, commenting that it would be like putting the cart before the horse. "The EIR is going to affect what the ban is going to entail so I think we ought to have that information presented before we even vote on a ban issue. Ultimately, in my perception, no matter which way it is going to go, it is going to end up in litigation. So we have to make sure we have a defensible ban, if you will, or a regulation… and make sure that the public totally understands."
Oliveira, who is the sole carryover supervisor from the previous board of supervisors, stresses, "We have to make sure we make the right decision this time. We made some mistakes with the [Urgency Ordinance regulating cultivation] and I had the same concerns — and that is why I voted against it. We need to make a decision that is going to stick and make it as soon as we possibly can but we have to be aware of all the elements."
Admittedly not personally pro-marijuana, Oliveira points out, "The people in the State of California have spoken and people are speaking in Calaveras County. I have enough faith in the citizenry…that provided with the most accurate information, that they will make the decision that they are entitled to, be it for or against — and I want to be able to give them the opportunity to do that."