Open House And Public Input Sought For Potential Navigation Center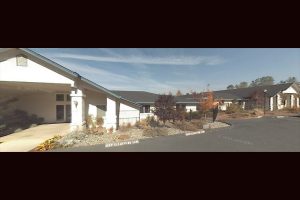 Former Oak Terrace Memory Care building off Highway 108 in Soulsbyville

View Photo
Soulsbyville, CA – Tuolumne County leaders are turning to the public for input and to take a tour of a former Soulsbyville care facility that could be bought and turned into a Navigation Center for homeless and transitional housing.
The facility is the former Oak Terrace Memory Care building, located at 20420 Rafferty Court off Highway 108. The county wants to turn it into what is called a "Navigation Center," which they say is a vital tool in reducing homelessness. Through intensive case management, it can link people to the support and housing they need by providing personalized support to reduce barriers such as a lack of personal identification documents, disability, unemployment, or eviction histories.
An on-site management team would also be available 24/7 at the center. Temporary housing would be provided for up to six months, along with case management, streamlined access to medical care and social services, and assistance with finding a permanent residence.
There are two public open house walk-throughs scheduled for Wednesday, April 5th, from 7-9 a.m. and 5-7 p.m. The public can also weigh in by clicking here to complete a survey, with the deadline to submit it at the close of business on Friday, April 7th. Printed copies are available at the County Administrator's Office, located on the fourth floor of the administration building at 2 South Green Street in Sonora.
The public feedback will be used by county staff to decide whether to request an "Intent to Purchase" request from the Board of Supervisors. Additional information on the Tuolumne County Homeless Services housing program priorities can be found here, or contact Michael Roberson in the County Administrator's Office at 209-533-5533 or mroberson@co.tuolumne.ca.us.