Counter-protestor Involved In Brawl At Sonora Anti-Vaccine Rally Sentenced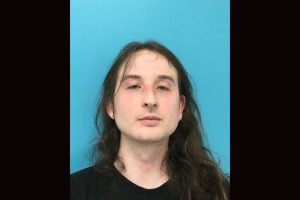 Alexander "Sabine" Tischler

View Photos
Sonora, CA – A counter-protester who got into a brief brawl with supporters at an Anti-Vaccine Mandate Rally in Sonora has been sentenced.
31-year-old Alexander "Sabine" Tischler of Jamestown was sentenced to one year of probation, one day in jail, and 150 hours of community service, according to Tuolumne County District Attorney Deputy Stephanie Novelli. Tischler pleaded guilty in January to battery and disturbing the peace by offensive language, as earlier reported here.
Also called the "Freedom Rally," it was held on August 16, 2021, at Courthouse Park in downtown Sonora. During the event, Tischler swung a tripod at protestors, prompting some individuals, including District Three Supervisor Anaiah Kirk, to subdue the suspect. Tischler was held on the ground until police arrived, as detailed here.
Deputy D.A. Novelli added that Tischler's sentence also stipulates getting anger management counseling, pay a $1000 fine, and be prohibited from possessing a firearm for 10 years.
The other defendant in the case, Tischler's father, Thomas, was also in court in January. At that time, a judge granted his attorney's request to withdraw from the case after she reported a "substantial breakdown in the attorney-client relationship."