Wintry Weather Causing Traffic Hazards In Mother Lode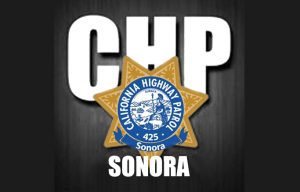 CHP-Sonora-Unit-logo

View Photo
Sonora, CA – The stormy winter weather is creating hazardous driving conditions in the Mother Lode.
The CHP is reporting slick roadways, motorists getting stuck, and downed trees blocking roadways.
In Tuolumne County, the CHP reports "many vehicles" are blocking the roadway after some, especially those without chains, got stuck near the Scattergood Road intersection. A vehicle and a grader collided on Highway 108 near Sugar Pine Road in Sugar Pine, blocking the highway. No injuries have been reported.
In Calaveras County, a downed tree in the Forest Meadows area outside of Murphys has shut down that section of Highway 4 at the Forest Meadows Drive intersection. The CHP says it will be an "extended closure." On Highway 12 near Central Hill Road, outside of San Andreas, there is also a tree blocking both directions and backing up traffic. That has also resulted in a three-vehicle pileup, with minor injuries being reported by the CHP. Additionally, on that highway, another tree has come down and is blocking the roadway farther west, near Toll Bridge Road. Several vehicles are also getting stuck in the snow along Avery Sheep Ranch Road near Fullen Road in the Avery area.
The CHP has asked motorists to stay off the roadways if possible. We will continue to monitor road conditions and provide updates when available.