Transportation "Pork Projects" Draw Criticism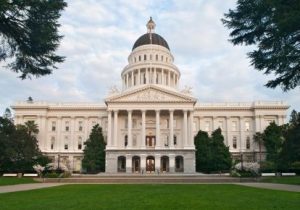 Sacramento Capitol Building

View Photos
Sacramento, CA — When California lawmakers agreed to raise the gas tax and vehicle licensing fees earlier this month, there were several side deals cut in order to ensure SB 1's passage.
A separate bill, SB 132, was approved in the legislature yesterday, which includes a handful of projects that will benefit the districts of lawmakers who were reported to be on the fence, as to whether they would support SB 1. Republican Assemblyman Travis Allen of southern California argued on the Assembly floor that SB 132 essentially equates to a $1-billion payoff to secure the votes of those lawmakers.
Allen stated, "Specifically, $100 million to the University of CA, Merced Campus Parkway, $400 million for the ACE Alameda Corridor Express which is tied to the High Speed Rail, and $427.2 million from the State Highway Account for highway and road projects in Riverside County. This is almost a billion dollars in pay-outs to two legislators in the Assembly and two legislators of the Senate."
The lawmakers in reference are Democratic Assemblymembers Adam Gray of Merced and Sabrina Cervantes of Corona, Republican Senator Anthony Canella of Ceres and Democratic Senator Richard Roth of Riverside. All four supported the earlier approved SB 1.
Assemblyman Allen concluded, "SB 1 was the largest gas tax increase in California history. It is going to cost the people of California over $52 billion over the next ten years. The passage of this $52 billion tax to Californians was secured with $1 billion of special projects."
Lawmakers that voted in favor of SB 132 yesterday argued that the projects fill needs in the state.