Sonora High School Awarded $200,000 Grant For Student Mental Health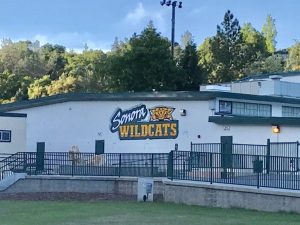 Sonora High School

View Photo
SONORA, CA –The Sonora Union High School District has been awarded a School Health Demonstration Project Grant from the California Department of Education, which will provide up to $100,000 per year for the next two years. The grant is aimed at expanding comprehensive health and mental health services to students, with a focus on implementing Medi-Cal billing for eligible services. The funding will also allow the district to partner with a technical assistance team with experience in Medi-Cal billing and other state and federal funding resources. The reimbursements received through billing will be used to increase capacity and sustain programs that provide health and mental health services to students. Superintendent Ed Pelfrey explains the school district's commitment to these goals.
"Community leaders, staff, and the Board identified student wellness as the district's top priority in the District Strategic Planning process completed last April, This grant will generate more income to invest in supporting student wellbeing."
Data shows that students have been disproportionately affected by negative mental health outcomes since the COVID-19 pandemic. The 2021-2022 California Healthy Kids Survey data shows that 41% of ninth and eleventh-grade students at Sonora High School experienced chronic sadness and hopelessness over the past 12 months, with even higher numbers for non-traditional students at Dario Cassina High School and Ted Bird High School. To address these issues, Sonora High School is opening a new on-site Wellness Center, the first of its kind in Tuolumne County. The center will provide students with a safe space to seek support for their mental and emotional well-being. Meanwhile, Cassina High School is increasing its focus on Social Emotional Learning and building healthy relationships. This includes additional training for all staff and students on Adverse Childhood Experiences and how to build resilience, as well as increased activities that build relationships between students and staff.