Calaveras Supes Mixed On Cannabis Industry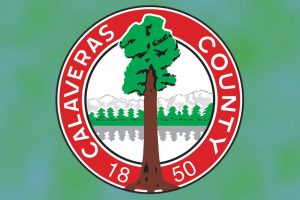 Calaveras County Seal

View Photos
San Andreas, CA – Between its marathon morning session on cannabis and a regular meeting the Calaveras supervisors will log more seat time by tonight than they would on some international flights.
Since 9 this morning the Calaveras County Board of Supervisors remained mostly convened for about five hours, gathering input from enforcement officials and the public about the state of cannabis growing under the county's urgency ordinance.
Dozens of residents both for and against spoke out, debating the flaws and merits of the current rules — as well as projecting their thoughts of the potential future of a commercial cannabis industry that is currently growing out of control. Virtually everyone agreed that the existing urgency ordinance is flawed.
Pro-Extension For Public Safety Sake
Among the county officials who spoke in favor of not letting it expire, Sheriff Rick DiBasilio, Capt. Jim Macedo and Planning Department Director Peter Maurer emphasized their preference to not attempt to modify it — since it is a temporary measure anyway — but to extend it, as is, for the time-being.
They argued that this way, enforcement efforts would be somewhat easier than having the regulations disappear. Too, the funding collected from grow registration fees would remain tappable. After hearing from all those who showed up to make public comments the board called a brief adjournment at about 2:30 p.m.
Once the board returned, it became clear that the supervisors were of different minds on how to proceed. District 1 Supervisor Gary Tofanelli noted that he ran and won his seat by hearing his constituents, a broad number of which favor a ban or much more stringent rules on locating commercial grows for the sake of public safety.
Ban Preferences Emerge 
Over the course of the ensuing discussion, he asked county staff if it could pursue a ban on commercial grows in certain areas. That topic later morphed into discussion by other ban-leaning supervisors, including District 5 Supervisor Clyde Clapp, into a directive for staff to prepare language for a broader commercial grow ban.
Opining that the county's finances and the uncertainty of the urgency ordinance is creating negative financial impacts to the general fund that are only getting worse, District 4 Supervisor Dennis Mills called for a cost study encompassing all departments to include their costs involved with supporting and enforcing the urgency ordinance. The mid-year budget, potentially coming out at the end of February, staff pointed out, would provide some guidance.
Also due around that time is the long-awaited EIR report contracted for through the planning department that will address cannabis industry impacts. At one point Mills and Clapp both shared a preference to put it on hold until after voters address the May 2 ban initiative but the rest of the board members demurred.
Still Weighing What To Do
District 3 Supervisor and Board Chair Mike Oliveira at one point called for a motion to direct staff in three directions: option plans for a permanent regulatory ordinance; a game plan with dealing with the unfunding of law enforcement in the event voters opt to ban; also a risks rewards assessment of potentially modifying the urgency ordinance.
Reminding the board that a draft ordinance such as a commercial grow ban would take several weeks to get through all the required processes, County Counsel Megan Stedfeld stated that even if one could pass through and be adopted by April, registrants would then have 90 days after that to comply.
Estimating that 70 percent of the registered grows falls within his jurisdiction, District 2 Supervisor Jack Garamendi maintained that, come vote time on Feb. 14, he would be supporting an extension of the urgency ordinance, with all its imperfections. "I get it — I understand the good, bad and the ugly… it took a long time to gain momentum but we are starting to make progress…if we just say no…the good guys will leave and the bad guys will stay."
In Other Business
Beginning at 6 p.m. the supervisors are slated to reconvene. Addressing a scant handful of consent agenda items, they anticipate adopting a proclamation recognizing February 6-10 as Kindness Week in Calaveras County. They will also discuss adding to the May 2 all-mail election ballot two district measures: one involves a spending limit measure related to the Copperopolis Fire Protection District; the other is a special tax measure involving services to Copper Cove Rocky Road Community Services District.