Changing Of The Guard For Sonora Area CHP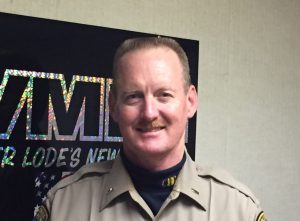 CHP Lt. Commander Scott Clamp

View Photos
Sonora, CA — A transition will occur at the Sonora area California Highway Patrol Office, as Lt. Commander Scott Clamp is retiring next week.
Lt. Clamp has spent nearly 29 years with the CHP. He initially served 10 years in the Sonora unit beginning around 2000, was promoted to be the Lt. Commander of the Modesto unit in 2010, and came back to the Sonora office to serve in the same role starting in 2012.
Reflecting on his career, Lt. Clamp says, "It's hard to believe, but one of the biggest things I'll miss is just the ability to serve. For almost 30 years I've been showing up at collision scenes where people are probably having one of the worst days of their life, and arriving in that black and white car and uniform, and having people turn to you and need help. I'm going to miss having that ability to help people when they need it the most."
As for his retirement, he says he plans to remain in the Mother Lode. He has several family and friends to catch up with and home improvement projects on the agenda. He adds, "It will basically be a time to unwind."
Lt. Clamp expects the CHP to name his replacement before the end of the month.