CA State Worker Strike Cancelled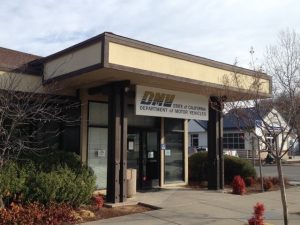 Sonora DMV office

View Photos
Sonora, CA — A strike by the Service Employees International Union Local 1000 planned for Monday that might have affected activities at the local DMV office has been called off by the union.
The California DMV public affairs office confirmed three individuals who had drive tests scheduled Monday at the Sonora DMV office were asked if they would like to reschedule because of a potential SEIU strike.  The DMV planed and still plans to have all its field offices open on Monday.
President of SEIU Local 1000, Yvonne R. Walker, announced via the organization's website "After weeks of preparing for a strike, we have been in conversations with the state, and we both feel we have found a pathway forward. Therefore we have withdrawn our notice to strike and will continue bargaining today."
In November 92% of Local 1000 representing 92,000 State workers voted to authorize a strike. On November 22, the Local 1000 stated its members are predominately women (66%), yet they are paid 19% less than the average for all rank-and-file state employees combined, according to the State Controller's Office September 2016 data. The local also says the state made deals with male-dominated state employee groups that include wages 43% higher than Local 1000 members. Walker stated, "The state's unlawful conduct only widens the gender pay gap for California families."
The Associated Press reported the Public Employment Relations Board and the Local 1000 were expected in court this afternoon. Previously they asked the courts to authorize blocking about 6,000 members of the local who are deemed essential to public health or safety. Those include nurses, cooks and janitors who work at state mental hospitals, prisons, veterans homes, care centers for the disabled and schools for the deaf and blind.
California Department of Corrections and Rehabilitation spokesperson Jeffrey Callison states the majority of workers at prisons, including those at the Sierra Conservation Center, are with the California Correctional Peace Officers Association. He noted contingency plans are in place for any job action by workers including SEIU Local 1000 members.