No Bonus Repay For Troops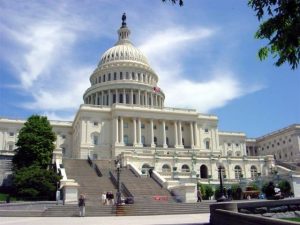 US Capitol

View Photos
Washington D.C. — Thousands of California National Guard troops who had been ordered by the Pentagon to repay enlistment bonuses will not have to pay back the money.
House and Senate negotiators have agreed to forgive the debts, which troops received a decade after they signed up to serve in Iraq and Afghanistan. There is one catch, if there is evidence showing service members "knew or reasonably should have known" that they were ineligible to receive the money they will have to repay the federal government. That stipulation is part of a provision in the annual defense policy bill to be filed Wednesday that requires the Pentagon to waive the recoupment of the bonus.
The house is expected to vote this Friday on the defense bill, with the Senate to follow next week. Bonuses of up to $15,000 and student loan aid were offered by the Guard as incentives to enlist at the height of the two wars in the 2000s.