Company To Add 40-50 Healthcare Jobs In Tuolumne County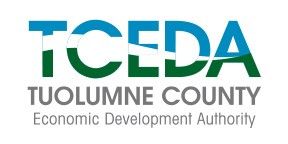 Tuolumne County Economic Development Authority

View Photos
Sonora, CA — The Tuolumne County Economic Development Authority announces that a healthcare company is expanding its territory into Tuolumne County.
Sequoia Home Health and Companion Care, based in the Fresno region, is setting up shop in Sonora. The company provides in-home care and will be hiring 40-50 people, including RNs, PTs, OTs, caregivers and other positions. The company will operate out of an office at 820 Delnero Drive in Sonora.
Tuolumne County Economic Development Authority Director Larry Cope says, "We already have some great service providers up here, and this adds to the complement of senior care providers. As our senior population grows, it is great to be able to offer services to them."
He adds, "The great part is that we'll add jobs to our community in a field that is already growing, not only with our current population, but as we continue to attract baby boomers and individuals going into the retirement years from the Bay Area, Los Angeles and the valley."
Mother Lode Job Training is assisting the company in its recruiting needs.
Maty Tucker of Sequoia Companion Care, says, "I've started hiring caregivers in the Sonora area and have been met with great enthusiasm. I'm excited to begin providing services to local residents and can already see the quality in staffing that we'll be able to offer."
Recruiting for the positions is expected to continue over the next couple of months.