T.U.D. May Seek Tree Mortality Grants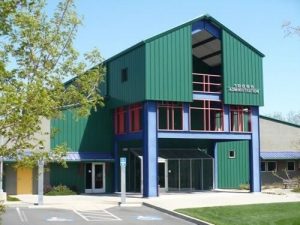 TUD Building

View Photos
Sonora, CA — The T.U.D. Board of Directors will discuss a couple of items related to the tree mortality epidemic.
We reported previously that T.U.D. has identified over 2,700 trees that soon need to be removed because they are threatening the district's infrastructure. An October of 2015 Emergency Proclamation by Governor Jerry Brown allows for the suspension of the California Environmental Quality Act for projects that remove dead and dying trees in hazard zones due to the drought. T.U.D. has been mapping and documenting the impacted trees and is beginning the process of contracting with a licensed timber operator to physically remove the trees. The Board will vote Tuesday whether to pass a resolution approving a CEQA Notice of Exemption to proceed with the project.
In a separate matter, the Board will decide whether to apply for tree mortality grant funding available via CAL Fire.
The state's fire agency has $15.75-million in available grant money and applications can be submitted through September 28. The maximum grant, per project, is $200,000. The district is considering the submittal of applications for three different projects. They include the Upper Soulsbyville Ditch Critical Water Conveyance Project, the Confidence/Twain Harte Community Fire Protection Project and the Eureka Ditch Critical Water Conveyance Protection Project. With potential funding, those projects could begin in the Spring of 2017 and conclude by Fall of 2017.
Tuesday's open to the public meeting starts at 2pm in the district meeting room at 18885 Nugget Blvd. in Sonora.