Vallecito Explosion Sends Three To Hospitals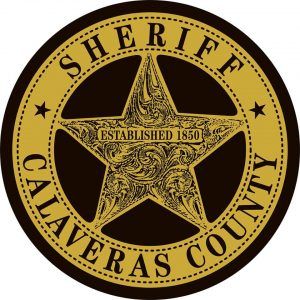 Calaveras County Sheriff's Office

View Photos
San Andreas, CA — Dispelling local buzz over a possible "meth lab" explosion in Vallecito the Calaveras sheriff attributes an early morning "boom" to a boneheaded move.
Wryly, Calaveras County Sheriff Rick DiBasilio explains, "While it is an ongoing investigation, it appears that one of the residents…decided to make some very big Fourth of July [like] fireworks — and it happened to explode upon his person." A related call came into the Sheriff's Office around 4:30 a.m. Tuesday, after which deputies responded to a residence in the 3000 block of Vallecito Bypass Road.
The sheriff states that the explosion injured two males and a female. He describes them all as in their 30's with both males being convicted felons "playing with stuff that they are not supposed to be playing with." He expects that both will be charged accordingly, once they have sufficiently recovered from their wounds.
Two of the three were flown out of the area for treatment; the individual who exploded the improvised explosive device (IED) wound up at the UC Davis burn center. Although none of the sustained injuries appear to be life-threatening, Sheriff DiBasilio remarks, "[The victims] are definitely in a lot of pain."
Chuckling at the mention of the meth lab explosion rumor, the sheriff remarks, "Yeah, that is what everybody always assumes — because for many years, that is the way it was — but we just don't have the meth labs that we used to have, years ago. They have kind of gone away now that [meth makers] can do it in their cars…so they don't do it like they used to do it."