Legislators Moving Forward With Minimum Wage Increase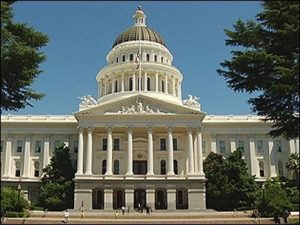 California Statehouse

View Photos
Sacramento, CA — There is already a proposed ballot measure to increase the minimum wage, and now a coalition of state lawmakers hopes to pass something prior to the election.
A deal has reportedly been reached between lawmakers and labor unions to increase the rate to $15 an hour by 2022. The announcement comes from San Francisco Democratic Senator Mark Leno. It will be part of a bill that he plans to introduce in the coming weeks. Leno introduced a similar bill package last session but it failed to garner needed support.
Governor Jerry Brown has not yet weighed in on the idea. Business groups have spoken out against recent proposals to increase the minimum wage, arguing that it would force employers to reduce jobs.
California's minimum wage is currently one of the highest in the nation at $10.