Ballot Measure To Curb ADA Lawsuits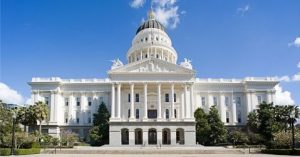 California State Capitol

View Photos
Out of concerns there is a growing number of Americans with Disabilities Act lawsuits being filed, there is a new proposed state ballot measure that has surfaced.
Lawmakers like Mother Lode Republican Senator Tom Berryhill have recently voiced concerns about a growing number of what he calls "gotcha lawsuits" being filed against regional businesses.
The California Secretary of State's Office reports that a ballot measure addressing the matter has been cleared, and the proponents can begin collecting the needed 585,000 signatures of registered voters. It would require that people with disabilities give property owners or businesses 90 days notice before filing an ADA lawsuit. It would also bar the suit from proceeding if the issue is fixed within that 90 day window. In addition, it requires local permitting authorities to give priority to building permit applications submitted for the purpose of making alterations or repairs to comply with accessibility laws.
The Secretary of State's Office reports that the proponent is listed as Terry Rogers.