State Transportation Funding To Fall Hundreds Of Millions Short?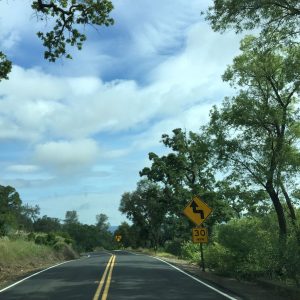 A section of Highway 4 in Calaveras County

View Photos
Sacramento, CA — The state transportation commission projects $754 million less in the coffers to make traffic and related air quality improvements in counties across California.
After careful review of data from multiple sources, the California Transportation Commission (CTC) reports that, yesterday, it greatly reduced estimates of projected funding available over the next five years for the state transportation program. Commission officials add that the move is its largest scale-back since the current funding structure went into place almost two decades ago. CTC is legally mandated to provide a funding estimate for the state's transportation improvement program, which, updated every two years, includes highway, intercity rail and transit improvements throughout the state.
Governor Jerry Brown, in his Thursday State of the State address (included here), included highway infrastructure as one of his hot topics. "Our overall state deferred maintenance is staggering, estimated to total $77 billion…most of that is in our roads, highways and bridges," he acknowledged. His remarks further stated, "We have no choice but to maintain our transportation infrastructure…yet, doing so without an expanded and permanent revenue source is impossible…at some point, sooner rather than later, we have to bite the bullet and enact new fees and taxes for this purpose…one way or another the roads must be fixed." The governor has a proposal on the table and the state legislature is currently considering a number of transportation program reform and revenue increase proposals.
Decreasing Gas Tax To Blame
CTC states that its latest sharply revised numbers are based on anticipated additional reductions in the improvement program's major source of state funding — the price-based portion of the gasoline excise tax. Set at 18 cents a gallon a few years ago, it dropped six cents last year and CTC anticipates it will fall another two cents and may not stabilize for awhile. According to commission figures, every one-cent reduction represents a $140 million per year revenue loss of state and local roads funding.
While last August's CTC funding estimate already did not include capacity for any new projects, the commission indicates this latest outlook is a call for urgent action by state lawmakers, as it will otherwise require rescinding previously allocated project funding and likely create transportation and job impacts across the state that could run into the billions.
"What this means is that almost every county in California that relies on this source of funding for projects that improve traffic and air quality will have to cut or delay projects indefinitely," states CTC Chair Lucy Dunn. "The commission adopted the most optimistic scenario we could make in good conscience, in the hope agreement will be reached on a number of reforms and new funding increases currently under consideration by the legislature. But failing that, I fear we will be faced with even more Draconian cuts next year."