TUD Rate Notices Sent Out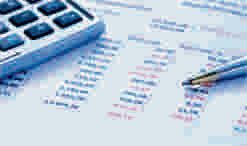 TUD Bill

View Photos
Sonora, CA – Customers will find a seven-page notice in the mail this week from Tuolumne Utilities District (TUD) outlining why the district believes a gradual rate increase for water and sewer services are needed over the next five years or the district could face a $6 million shortfall.
District spokesperson Lisa Westbrook explains, "What we're trying to do is notify people of the changes that could be happening to their water and sewer charges. The district has gone through a Capital Improvement Plan outlining much needed projects…As part of the proposed new rates; we have an average of $2.8 million set aside for construction and replacement of aging water facilities and about $1.1 million…for sewer facilities."
Westbrook urges the public to review the notice that includes charts showing the rate hikes and then come to a series of community meetings to voice their opinions. The first meeting on Tuesday, October 13 will be held at Columbia College's Sugar Pine Room 126 from 6 p.m. – 8 p.m. To view the schedule for the rest of the meetings click here.
Then the TUD board will vote on the rate increases after a public hearing at its November 17 meeting at the district headquarters off Tuolumne Road in Sonora beginning at 5:30 p.m. Click here to view the notice online.