Brown Signs Assisted Suicide Bill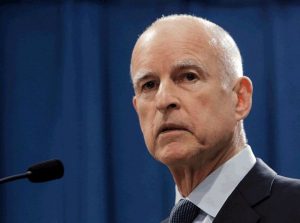 Jerry Brown

View Photos
Sacramento, CA — California physicians will be allowed to prescribe lethal doses of drugs to terminally ill patients, under a new law signed into law by Governor Jerry Brown.
In signing the so-called "End of Life Option Act," the Governor wrote that the legislation is unique because it literally deals with "life and death." Brown said, "The crux of the matter is whether the State of California should continue to make it a crime for a dying person to end his life, no matter how great his pain or suffering."
The Governor concluded, "I do not know what I would do if I were dying in prolonged and excruciating pain. I am certain, however, that it would be a comfort to be able to consider the options afforded by this bill. And I wouldn't deny that right to others."
The issue garnered notable media attention following the death of Brittany Maynard in November of last year, who had been dying from Brain Cancer. She moved from California to Oregon so that she could legally take her own life.  Oregon had implemented a law allowing assisted suicide back in 1997.