Bigelow Tours Butte Fire Devastation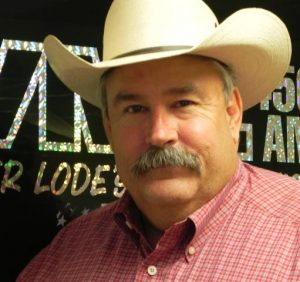 Mother Lode Assembly Member Frank Bigelow

View Photos
Fifth Assembly District Member Frank Bigelow toured Calaveras County during the Butte Fire and shared his thoughts.
Bigelow was Friday's KVML "Newsmaker of the Day".
"My first view of San Andreas was the massiveness of fire engines and equipment that was staged and working in the area. Every bit of space in the new sheriff's office and courthouse area was being put to use," said Bigelow. "You could see the red fire retardant being dropped directly from the windows inside."
Bigelow continued, "It was both inspiring watching how many people were working and humbling to go into the center of the fire. What really stood out to me was that those structures that had defensible space around them stood a better chance of surviving than those home with little or no defensible space. There were exceptions but I noticed it."
Bigelow said that he thanked Governor Jerry Brown for getting the State of Emergency Declaration early on for the Butte Fire.
"With that declaration, we'll be able to cut through some of the red tape. It's not going to be easy for people to go back and reestablish themselves. Hopefully we'll be able to better assist these people with the help of the Office of Emergency Services," said Bigelow.
Governor Brown held a press conference last week regarding both the Butte Fire as well as the Valley Fire in Lake County. Brown said that both climate change and the four year drought were factors in contributing to these types of fires and more of these types of fires should be expected in the future.
Bigelow responded, "The Governor has an opinion on that and I study all sides. I don't have that magic answer but what I do know is that droughts are cyclical and there is too much brush and fuel build-up. And that is causing a great deal of devastation."
"Please send your prayers to the families who are dealing with lost homes and lost lives," said Bigelow. "When the firemen knock on your door or they call and ask you to leave your house, please leave. Don't argue. Your life is at stake."
The "Newsmaker of the Day" is heard every weekday morning on AM 1450 KVML at 6:45, 7:45 and 8:45 AM.