Plague Case Prompts Yosemite Campground To Close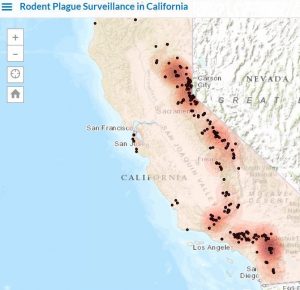 California Rodent Plague Survaillence Map

View Photos
Yosemite, CA – Yosemite National Park officials will shut down the Crane Flat Campground where a child stayed in July and soon after contracted the plague.
In a notice on the Parks website, the closure called "an extremely precautionary public health measure" by park officials, will allow for the spraying of flea treatment in rodent burrows in the campground. Crews will be working in the area Monday, August 10 with the site shutdown at noon and the facility reopening at noon on Friday, August 14.
As reported on Thursday, in mid-July, the child, who is from Los Angeles County, became ill after camping there and visiting the Stanislaus National Forest. State health officials expect the child to make a full recovery.
The website notice states: "This flea treatment is a commonly used to protect wildlife, pets, and human health from this non-native disease. Yosemite National Park remains open and all other campgrounds and facilities in the park remain open as well."