Update: AT&T Reports All Internet Service Restored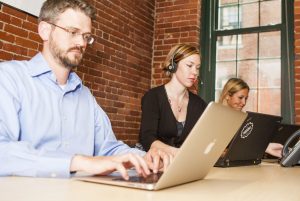 Stock Photo

View Photos
Update 10:00 p.m.: AT&T has restored all internet services to customers nearly 22 hours after vandals cut into one of its main fiber optic lines Tuesday around 9:30 p.m. in San Joaquin County. The vandals knocking out service to thousands of homes and businesses throughout the Central Valley and Tuolumne and Calaveras Counties. AT&T released this statement around 9:40 p.m. Wednesday announcing all customers' services had been restored: "Service has been restored following last night's vandalism in the Stockton area. Technicians worked as quickly as possible to resolve the issue and all services are currently running normally. We continue to cooperate with local law enforcement to find those responsible. Vandalism is a serious matter that affects public safety and the community at large."
Mother Lode Internet Owner Ben Hulet reported its service was up and running around six Wednesday evening. Below are more details on what Hulet says he was told by AT&T personnel regarding the damage to the line.
Update 6:05 p.m.: DSL internet service has been restored to Mother Lode Internet customers after nearly 16 hours without it, according to owner Ben Hulet.  He recounts what he says AT&T sources told him: "Actually, what was damaged was 1,200 feet of a fiber run that required 192 pairs of fibers to be refused – that's a ton of capacity.  So, this was a major trunk and 1,200 feet of it was damaged. It is now fixed — all our customers are back up."
AT&T Spokesperson Matthew Cross would not confirm what Hulet told Clarke Broadcasting about the damage, but does say some areas' services have been restored.  "The restoration comes in stages," Cross states. Explaining further, he adds, "911 was restored first and other services are coming back online, as we speak, but there is no official word that we have complete restoration in all systems, but it's coming soon."
As previously reported below, the outage is a result of  a main AT&T fiber optic line that had been intentionally cut by vandalized in French Camp in San Joaquin County last night resulting in thousands of homes and businesses throughout the Central Valley and Tuolumne and Calaveras Counties, being without service.
Update 5:30 p.m.: AT&T has released this statement: "We are investigating yesterday evening's vandalism in the Stockton area and cooperating with local law enforcement to find those responsible. The damage is affecting wireless, wireline, U-verse and emergency 911 services for some area customers. Technicians are working diligently to repair the damage and restore service." AT&T spokesperson Matthew Cross tells Clarke Broadcasting they are "expecting full restoration, this evening."
Update 5 p.m.:  DSL internet service is starting to be restored in the Mother Lode, according to  Mother Lode Internet Owner Ben Hulet.
A main AT&T  fiber optic line had been intentionally cut in San Joaquin County sometime overnight, resulting in outages in all of the 209 area code, including Tuolumne and Calaveras counties. Hulet reports about 1,500 of his DSL customers lost service around 9 p.m. Tuesday. However, he says progress is being made. ""It's still down. However, we're starting to get calls from people that are getting re-established. So, apparently AT&T is making progress. The information we have been able to get from AT&T indicates that they are hoping for 9:30 tonight. We're still kind of in limbo here. Although we're making progress, some of our larger business customers on different types of connections, like DS3s, are up — and that indicates that AT&T is getting this fixed."
Repeated calls and emails from Clarke Broadcasting to AT&T have gone unanswered.
Update 4:15 p.m.: Clarke Broadcasting is continuing to try to reach AT&T to update the story below about an internet outage affecting customers throughout the Mother Lode. We have not received any response from AT&T, but will update this story as soon as new information is available. 
Original Post 9:43 a.m.: Sonora, CA — A fiber optic line vandalized in San Joaquin County has left several DSL internet customers without service in the Mother Lode.
Law enforcement is investigating a cut into a main AT&T fiber line in the area of French Camp. It has resulted in thousands of homes and businesses throughout the Central Valley, and Tuolumne and Calaveras Counties, being without service. The crime happened sometime last night.
According to Mother Lode Internet owner Ben Hulet, who is also impacted, it is affecting DSL customers all across the 209 area code, but it is not impacting subscribers to wireless or cable internet.
It is unclear when service will be restored.