West Point Attempted Murder Arrest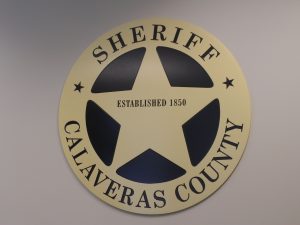 Sheriff Calaveras County

View Photos
West Point, CA — The Calaveras County Sheriff's Office arrested a man that tried to attack a victim with a knife and bow and arrow.
Taken into custody was 49-year-old Michael Mendibles of West Point in the 23000 block of Highway 26. Mendibles allegedly attempted to stab a 19-year-old male victim with a knife, but the victim was able to wrestle it away. Mendibles then left the area, and returned with a bow and arrow. The victim was able to escape through a window, and sustained only minor injuries.
Mendibles was tracked down by the Sheriff's Office and charged with attempted murder, assault with a deadly weapon and battery. Bail has been set at $520,000. The Sheriff's Office reports that the motive for the attack is still under investigation.