Hit And Run Suspect Sought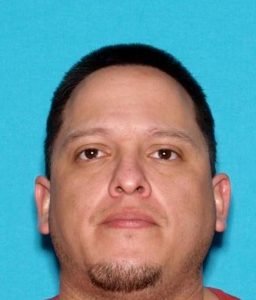 Richard Castillo

View Photos
Arnold, CA – The CHP is searching for a Camp Connell man who left the scene of an accident with a U.S. Forest Service truck in which some passengers, including an 8-year-old boy, were injured.
The CHP reports it is seeking 35-year-old Richard Castillo for fleeing the scene of a crash on Highway 4, east of Lakemont Drive near Arnold that occurred Monday, around 4:30 p.m.
Investigators report Castillo was driving a 1995 Honda Accord eastbound on the highway when, for unknown reasons, the car crossed into the path of a U.S. Forest Service 2011 Chevy pickup, driven by 54-year-old David Vosti from Arnold. CHP spokesperson Rebecca Myers says, "Castillo swerved to the right at the same time Vosti swerved to the left, however, neither party was able to avoid the other.  The forest service truck struck the driver's side of the Accord. After the collision, Mr. Castillo fled the scene…we are still looking for him."
Two passengers in Castillo's car, 8-year-old Joseph Bleak and 26-year-old Ashlee Snider, also from Camp Connell, both suffered moderate injuries. Passengers in the truck, 29-year-old Eric Vane from Flagstaff, Arizona and Vosti were not injured. The highway was on one-way traffic control for about a half hour to clear debris from the wreckage from the roadway.
Castillo's picture is in the upper left hand box.  He is described as 5'10", 200 lbs., with brown hair and brown eyes. Anyone with information on his whereabouts is asked to contact the CHP at 209-754-3541.