Calaveras Water District Must Squeeze More Water Savings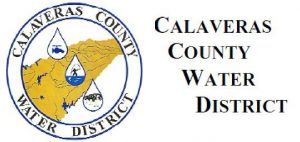 CCWD

View Photos
San Andreas, CA — Facing a tough, newly imposed State mandate, the Calaveras County Water District (CCWD) Board of Directors will further wrench on current mandatory customer use restrictions at its Wednesday meeting.
In updating the District's Stage III Water Conservation Mandatory Measures, in place since last June, Community/Customer Relations Manager Joel Metzger says the board's primary focus will be to further limit outside watering, although it will consider 18 measures. Whatever new restrictions are approved will become effective immediately following the meeting, according to Metzger.
Providing background for the newly required 32 percent conservation standard recently handed to CCWD by the State Water Resources Control Board (WRCB), Metzger explains, "In Calaveras County…in our district, we have a lot of bigger lots…gardens and orchards. People come up here to do those kinds of things, So [now] we have a higher standard than many other areas in the state. Our average for July, August and September of 2013 was 180 gallons per person per day. So, that put us in [that] conservation tier."
In order to meet that standard, CCWD proposes to reduce usage in its service areas through such measures as reducing watering days from three days to two, for which it would assign a similar rotating schedule of odd and even addresses as is currently in place. Metzger adds that the times that customers cannot water during the day will likely be extended an hour on each end of the current "no water" time, increasing the restriction to between 9 a.m. and 7 p.m. However, according to Metzger, "We would be making an exception for those…growing edible vegetables and fruits. We're going to give them a little bit of leeway, so that those things can continue."
Metzger stresses, "But the main thing that we want to see reduced is the watering of the lawns and ornamental landscaping. That's really directly from the State Water Board. That's what they are targeting – that's what they want to see reduced."
CCWD and other urban water suppliers of 3,000-plus customers will have until February 2016 to meet their State-assigned standards. Those who do not will be subject to stiff fines; up to $10,000 per day. As suppliers have until the end of May to finalize their reporting numbers and Metzger shares that the district's peak summer population is not fully accounted for in the census blogs, it is using the grace time, working with the State to potentially qualify for a lower conservation tier. South Lake Tahoe Utilities District, he says, was able to successfully do this by providing solid peak period population numbers data.
Whether or not that happens, CCWD plans on concentrating and broadening outreach and education efforts to help customers adopt new water conservation-minded behaviors. "Fill up a bucket with the cold running shower water while you're waiting for it to heat up — it's the little things," Metzger points out, "including watering turf less or taking it out and planting not as many water hungry annuals this spring will all make a difference."
At Wednesday's meeting, the board will also consider making an emergency declaration under its purchasing policy, anticipating future expenditures that may become necessary to extend the District's intake pipes, should Lake Tulloch waters be drawn down below 474 feet. The board will additionally address making a partial funding commitment of just under $10,000 requested by the Upper Mokelumne River Watershed Authority (UMRWA) in support of State Assembly Bill 142, which seeks a study of the "Wild and Scenic" designation for the river before it could become one. The meeting will begin at 9 a.m. at the District office (120 Toma Court, San Andreas).