New 'Pay Per Use' Rates From PG&E?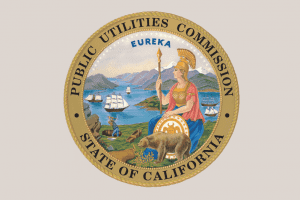 CA Public Utilities Commission logo

View Photos
San Francisco, CA – Yesterday, state regulators working to overhaul investor-owned electric utilities' residential rate structures proposed significant changes that are raising some eyebrows.
According to California Public Utilities Commission (PUC) officials, a new proposal issued Tuesday by two of its administrative law judges, proposes reducing the current four-tier residential rate system to two over the next five years. Currently, PG&E's top tier rate charges consumers twice as much for their electricity as the bottom tier. Under the proposed two-tier system, there will only be a 20 percent rate difference between tiers. The proposal also calls for customers, beginning this summer, to pay a minimum monthly bill of $10; for low-income households.
The PUC is following its own previous 2013 motion to conduct a comprehensive examination of investor-owned utilities rates with the goal of making energy use more efficient, in part, through "effective, cost-based rate structuring." On the surface, condensing the tiers seems like it would be a dis-incentive for energy conservation. However, commission findings indicate that residents in the lowest tier are not only paying less than the utilities for electricity but their use is being partially subsidized by the payments of customers in the higher tiers.
Until and unless the Commission hears and votes to approve the proposed decision, it will have no legal effect. While the item may be scheduled to be heard at the Commission's May 21 business meeting, it is also quite possible that it could be pushed forward, as stakeholder input and public comments are received and considered.
"We've received the proposed decision and we're reviewing it," says Keith Stephens, PG&E's senior director of business operations and field communications. PG&E's current position, according to Stephens, is that too many residential customers and their families are paying too much while others are paying too little, based on the cost of providing service. "The goal of our proposal – and what most people would agree – is that people should pay for what they get," Stephens explains. He adds, "There's no question that California's electric rates are outdated and too complicated. We will continue to work with the CPUC through the process as they reach a final decision."
A 30-day public comment period is now open through May 21 to weigh in on the proposed decision. To view the proposed decision, click here.